29 March
EHL CEO Mr Peter Jannings recently took part in the new Taranaki Chamber of Commerce's 'Chamber Tune-in' on Access Radio Taranaki.
Mr Janning's is passionate about the region and the opportunities it provides all business to be competitive and grow, not just within New Zealand, but internationally as well.
Mr Jannings spoke of the key strength to EHL's continued year on year growth as primarily one of attitude, the positive and can-do attitude of the experienced and passionate team across all of EHL's offices and divisions. Clients are listened to and solutions formulated to meet the requirements of the most demanding challenges experienced within EHL's fields of expertise. A problem solving capability is what sets EHL apart.
EHL Group are your single source Solution Provider
EHL Group is a highly experienced team of engineers, electricians, designers, technicians and support staff dedicated to ensuring the solution provided meets the needs of the application. EHL Group can provide the design, manufacture, installation, servicing, calibration, and project management, of engineered solutions for a wide variety of Food & Beverage, Mobile, Industrial, Defence, Energy and Maritime markets.
Throughout New Zealand, Australia, & the South Pacific, EHL Group can provide turnkey solutions to meet the complex & exacting safety, environmental, performance, & cost effective standards demanded by industry.
Listen to Peter Jannings (CEO-EHL Group), Sophie Braggins (Chair of the Taranaki Chamber) and Rebecca Johnson (Membership Development Manager) on the Chamber Tune In radio series, on Access Radio Taranaki.
https://soundcloud.com/acessradiotaranaki/chambertunein_show2_ehlsolutions?in=acessradiotaranaki/sets/chamber-tune-in&utm_source=soundcloud&utm_campaign=share&utm_medium=email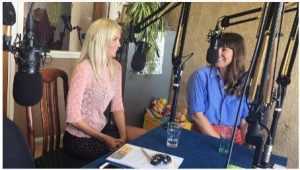 Taranaki Chamber Tune In
Join the Chamber, taking you behind the scenes of the Taranaki business community, insights and interviews with our members where they share their stories of business success. – See more at: http://www.taranakichamber.co.nz/business-connect/chamber-tune-in